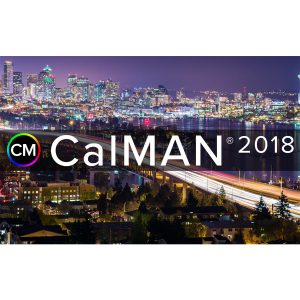 Calman ® News – July 2018 – Calman 2018 R2 Beta | LG AutoCal Guide Release
We have just released a beta of the next release of Calman – Calman 2018 R2.
There is a great deal of development in Calman 2018 R2. Much of it is in improved support for specific hardware. We have made improvements to Calman's support for:
LG 2018 OLED and SUPER UHD TV auto calibration
Samsung 2018 QLED auto calibration
Panasonic 2018 televisions
EIZO ColorEdge monitors
Dolby PRM monitors
In addition you'll see the following:
Better 3D LUT performance than ever. Calman's 3D LUT technology has been enhanced with new drift tracking optimizations. You will see measurably superior 3D LUT results with Calman 2018 R2.
New professional HDR report (HDR10 and HLG).
An option for delayed start time for cube calibrations.
LG AutoCal Guide Released
Calman 1D and 3D LUT auto calibration for the 2018 LG OLED and Super UHD televisions has created a tidal wave of interest, both in home theater and among video professionals in broadcast, production, and post-production. The 2018 LG OLED and Super UHD TVs are the first televisions to expose low-level calibration data structures, the LUTs underlying the calibration controls, to Calman.
The 3D LUT is the mechanism for calibration used by video professionals in broadcast, production, and post-production. It is the "gold standard" for picture correctness.
When this level of correction has been needed in home theaters, installers have previously included an image processor, at the cost of thousands of dollars, to provide 3D LUT capability. With the 2018 LG televisions, the image processor is not necessary; the 3D LUT is in the television. The size of the 3D LUT is 33x33x33 with the Alpha 9 chip and 17x17x17 with the Alpha 7.
The 1D LUT is equally important, in providing 1,024 points of grayscale correction for both SDR and HDR calibration.
Calman's auto calibration of these LUTs can leave the displays with no visible color error. The popularity of these TVs in home theater and their widespread adoption in professional video production can mean that the user can now literally see the image exactly the same way the director approved it.
Calman 2018 includes two new custom workflows, specifically designed to walk users through the entire calibration process. These workflows will help you configure everything you will need to calibrate SDR, HDR10, and Dolby Vision. Additionally, the workflows offer advice along the way for best practices to use.
Calman 2018 R2 improves Calman's 3D LUTs for the 2018 LG TVs even beyond what the first release of Calman 2018 provided.
About Portrait Displays
Portrait Displays provides color display solutions that combine the latest in color science with advanced display control. Portrait Displays ensures that color presents beautifully on screens of all sizes – for global device manufacturers, content creators, and content distributors. Only Portrait Displays upholds color quality every step of the way, from the creation of the first frame to its appearance on the screen of any device.
Portrait Displays' Calman color calibration software is the most popular calibration solution utilized by Hollywood's most respected color professionals. Calman color calibration solutions meet the requirements to deliver a superior viewing experience that is just right.
Portrait Displays is headquartered in Pleasanton, CA with offices in Seattle, and a presence across Europe, Taiwan, China, Japan, and Korea. Portrait Displays is an Intel Capital Portfolio company. With decades of experience in color science and display technology, Portrait Displays is taking the lead in inventing a more colorful digital future.
For additional information contact:
Portrait Displays
marketing@portrait.com