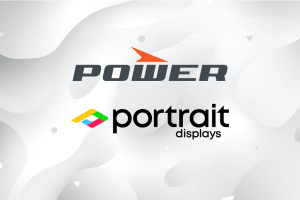 Portrait Displays Delivers Calman Calibration Solutions to Nordic Region in Partnership with Electronic Retailer POWER International AS
POWER is a Danish chain founded on the concept to provide consumers with elite technology at favorable prices. Today, POWER operates in Denmark, Norway, Sweden and Finland.
As partners for more than five years, Portrait Displays has provided POWER with the latest technology and tools developed and backed by color scientists, including Calman, that guarantee its patrons will receive the most accurately calibrated TVs in-store. POWER employees are Calman certified calibration specialists, in that they completed a full educational training course taught and assessed by a dedicated Calman expert. They are able to provide individual calibration solutions with a variety of TVs, including LG, Panasonic, Samsung and Sony.
"POWER has invested trust in Portrait Displays color calibration software, equipment, and employee training over the years, and as a result, offers the best in picture quality to the Nordic region," said Jesper Holmegaard, Nordic Director Commercial Services at POWER. "Calman software gives customers peace of mind that the images they see on their screens are of superior color quality. This is especially important during ever-changing times where a greater importance has been placed on streaming services and an excellent at-home experience."
The elevated partnership between the two companies will ensure that POWER staff will continue to use the latest, state-of-the-art calibration equipment, receive a color calibration education, and gain expert knowledge to service customers and calibrate on-site as display technologies rapidly progress. Portrait Displays works diligently to provide its partners up-to-the-minute releases of new technology.
"Portrait Displays is eager to cultivate and strengthen our ties with POWER," commented Eric Brumm, President and CEO of Portrait Displays, "We have the utmost gratitude for POWER's support of our Calman calibration solutions throughout the years, and are confident that their staff has the knowledge to deliver superior color from lens to screen"
About POWER International AS
POWER International is a leading home electronics retailer in the Nordic region, with a nation-wide store network and online shops in Norway, Denmark, Sweden and Finland.
The retailer covers POWER Norway, POWER Denmark, POWER Finland, POWER Sweden, Expert Finland, Expert Denmark and Punkt1 Denmark.
Our goal is to offer our customers the widest assortment of well-known brand products, to the lowest price on the market. Our price online is the same as in the stores. To keep our stores up to date with the competition online – we use electronic price tags, making sure our customers always get the best price. Learn more at www.power.dk.
About Portrait Displays
Portrait Displays provides color display solutions that combine the latest in color science with advanced display control. Portrait Displays ensures that color presents beautifully on screens of all sizes – for global device manufacturers, content creators, and content distributors. Only Portrait Displays upholds color quality every step of the way, from the creation of the first frame to its appearance on the screen of any device.
Portrait Displays' Calman color calibration software is the most popular calibration solution utilized by Hollywood's most respected color professionals. Calman color calibration solutions meet the requirements to deliver a superior viewing experience that is just right.
Portrait Displays is headquartered in Pleasanton, CA with an office in Edmonds, WA and a presence across Europe, Taiwan, China, Japan, and Korea. Portrait Displays is an Intel Capital Portfolio company. With decades of experience in color science and display technology, Portrait Displays is taking the lead in inventing a more colorful digital future.
For additional information contact:
Portrait Displays
marketing@portrait.com