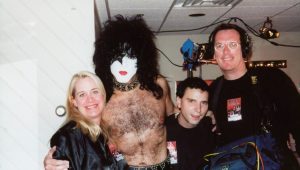 Christine Fugate's Advice for Filmmakers
Christine Fugate is a renowned producer and director with a successful career in film and television. She has worked on numerous documentaries, unscripted programming, and feature films that have been screened in theaters and broadcast on channels around the world, and her works have been praised for their creativity, authenticity, and compelling storytelling.
Previously, she worked as a Senior VP of Creative Affairs at Pacific Rim Productions and Schroeder & Hoffman Productions at Sony Pictures. Fugate's passion for storytelling led her to unscripted programming, where she made a name for herself as one of Showbiz's Top 100 Directors. She has produced pilots and programming for networks such as Discovery, VH1, Disney, A&E, Sundance, Travel Channel, PBS, and HBO. Her unscripted work has earned her several awards, including an Emmy for "The Girl Next Door" and a Grand Jury Prize at the Sundance Film Festival for "The Ballad of Ramblin' Jack." Apart from her work in film and television, Fugate has also spent time interviewing celebrities, such as Johnny Depp, Tom Hanks, Julie Andrews, and Anne Hathaway, and she has been praised for her insightful questions leading to introspective responses.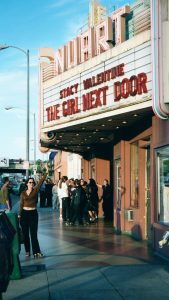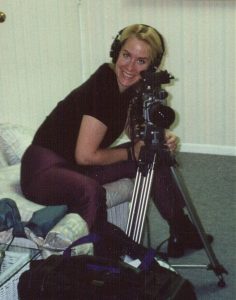 Currently, Fugate is a Professor in Documentary and Narrative Film at Chapman University, where she shares her knowledge and experience with the next generation of filmmakers. Her commitment to mentoring and inspiring the next generation of filmmakers is one of the reasons she was featured on Creators in Motion. 
Creators in Motion features interviews with artists, Hollywood visionaries, tech moguls, and color scientists, who share their behind-the-scenes stories from their career, advice for the next generation, and lessons learned on their path to success. Fugate's episode offers a rare insight into her career, her approach to filmmaking, and her advice for aspiring filmmakers.
"I think the secret to the success of gaining the trust of your subject is almost the same thing as the secret to success of being a good director and actor: And that's listening," Fugate says. "A lot of directors step in and they have their own agenda and they're not willing to listen… If you aren't a good listener, then you need to learn how to become one."
Her passion for storytelling and commitment to mentoring the next generation of filmmakers are just a few reasons she has become a respected figure in the entertainment industry. Listen to her episode of Creators in Motion here to learn more about her fascinating career and the lessons she has learned on her path to success.