When in a collaboration environment, consistency is key. Portrait Displays' AppSync is a utility that ensures that applications are being viewed similarly throughout your organization by allowing the user to arrange a specific colorspace or color preset to a file extension or application type. Your whole organization can work with the confidence that everyone possesses the same viewing experience for more streamlined activities.
Over the last several years, we've witnessed the world shift into alternative work situations with more people than ever working in remote or hybrid environments.
Portrait Displays is committed to making both at-home and in-office work more efficient, collaborative, and colorful with partners such as Dell and HP. We offer a variety of utilities to integrate into your systems that make life easier.
Ready to take it to the next level? Work beyond the Windows Snap feature by customizing your display's aspect ratio to maximize screen real estate and set up custom partitions for more efficient application layouts with Portrait Displays' Desktop Partition feature.
Displays integrated with our Desktop Partition capabilities have a unique multi-display functionality for a thorough utilization of various work environments. Say you're working from home on an external display, and you save your custom layout, and you need to head into the office with only your laptop in hand. Simply save that as a second layout with zero hassle!
Whether you're scrolling through social media or turning in a work proposal, looking at a screen for extended periods of time can cause fatigue, headaches, and have negative long-term effects on your eyesight.
Portrait Displays developed Dusk, a solution to remedy the need for special glasses or screen protectors without compromising color. Dusk is a scientifically backed, calibrated low-blue light software solution that reduces the emission of harmful blue light on a display. By significantly decreasing the orange overcast that other non-calibrated LBL solutions create, Dusk offers more precise visuals time after time.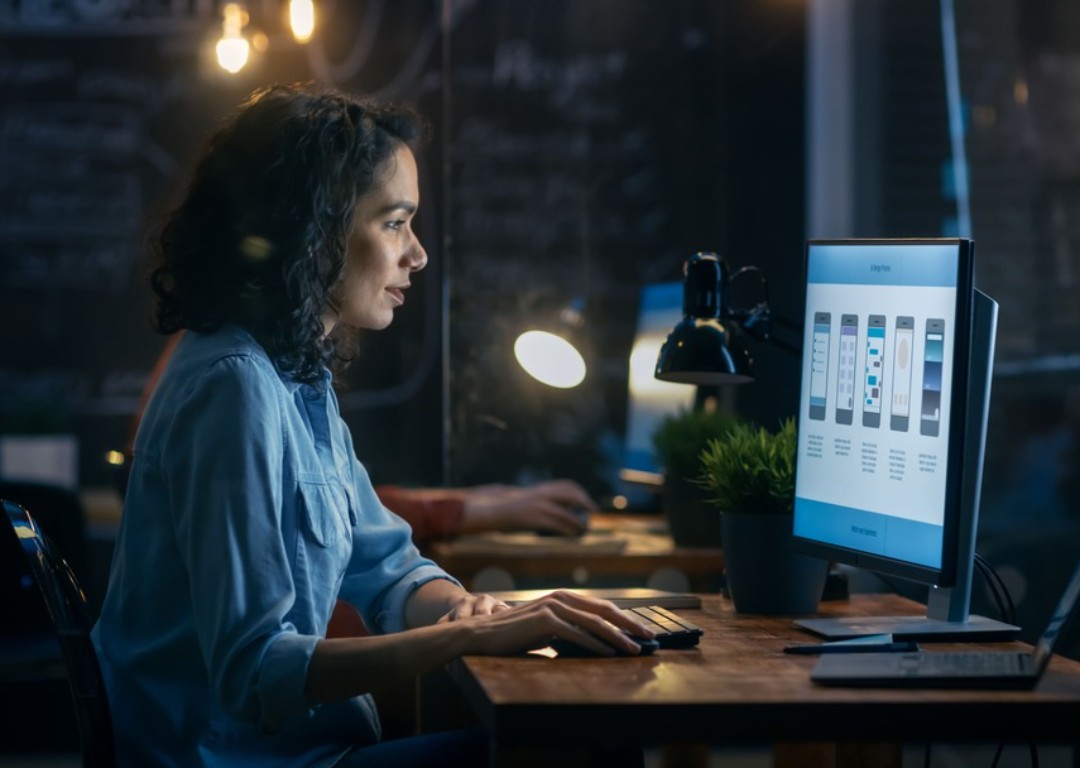 Optimize your productivity with one of our displays. With many options to choose from you will have no trouble finding the display that fits your needs perfectly.