Whether you're roaming an open world full of dark beasts or seeking out enemies on the frontline, the gaming experience values visual awareness overall. As the experts in color, Portrait Displays wants to immerse you in a gaming world filled with dazzling optics that can be personalized to fit your favorite genres or create your own visual experience.
GamerEye equips players with the ability to customize their visual gaming experience by applying unique profiles based on their personal preferences or select presets without compromising performance. Through GamerEye, you can adjust the brightness, contrast, and saturation of individual color ranges that will ultimately give you a competitive edge in online and localized play! Get ready to diversify worlds in RPGs and limit distractions in FPS by isolating colors to create a completely tailored gaming experience.
These days, there are very few limits to game play – the only real limit that remains is the ability to tailor your gaming experience through display customization. Portrait Displays has developed a solution to give you control over your platform. With Gameloader, players can apply global color boosts to enhance the overall visual experience over a wide range of hardware, such as internal displays, external monitors, and a variety of GPUs. User definable controls are made available through Windows dropdowns or activated through external application controls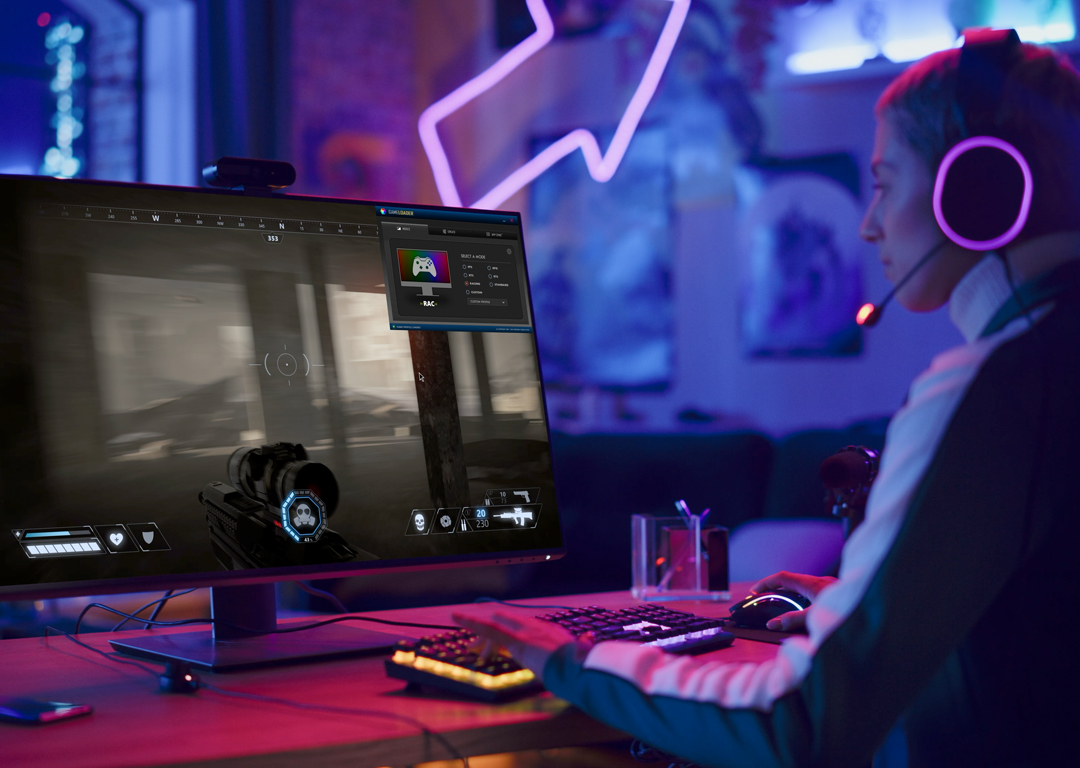 Find Your Perfect Display
Whether you are a PC or Console gamer, color is an integral part of the gaming experience. Portrait offers a wide array color accurate displays that offer color accuracy right out of the box. Both monitors and TVs to fit your needs perfectly.