Advanced Features for Advanced Solutions
In the competitive landscape of display technology, you're always searching for the latest and greatest way to differentiate yourself from other brands. Advanced feature sets, cutting-edge control, and a personalized viewing experience – these are all features that appeal to customers, and that Portrait Displays can help you deliver.
With years of experience working with OEMs, system integrators, and PC brands, as well as partnerships with some of the largest global chipset manufacturers, Portrait Displays can offer fully customized display control software and color management solutions that meet your requirements to provide an overall seamless user experience.
Brand recognition
Product Differentiation
Increased Attach Rate
In-app Support
Increased Usability
Personalization
Solutions for the 21st Century
From simple user interfaces to a fully loaded user experience, we have a long-standing record of supplying specifically targeted solutions to your consumer base. We can offer a wide variety of options to control basic display functions, including brightness, contrast, and color temperature into a custom branded application. Need even more control? Our team can dive even deeper to help with more complex features, such as desktop partitioning, application sync, ambient light setting control, and much more.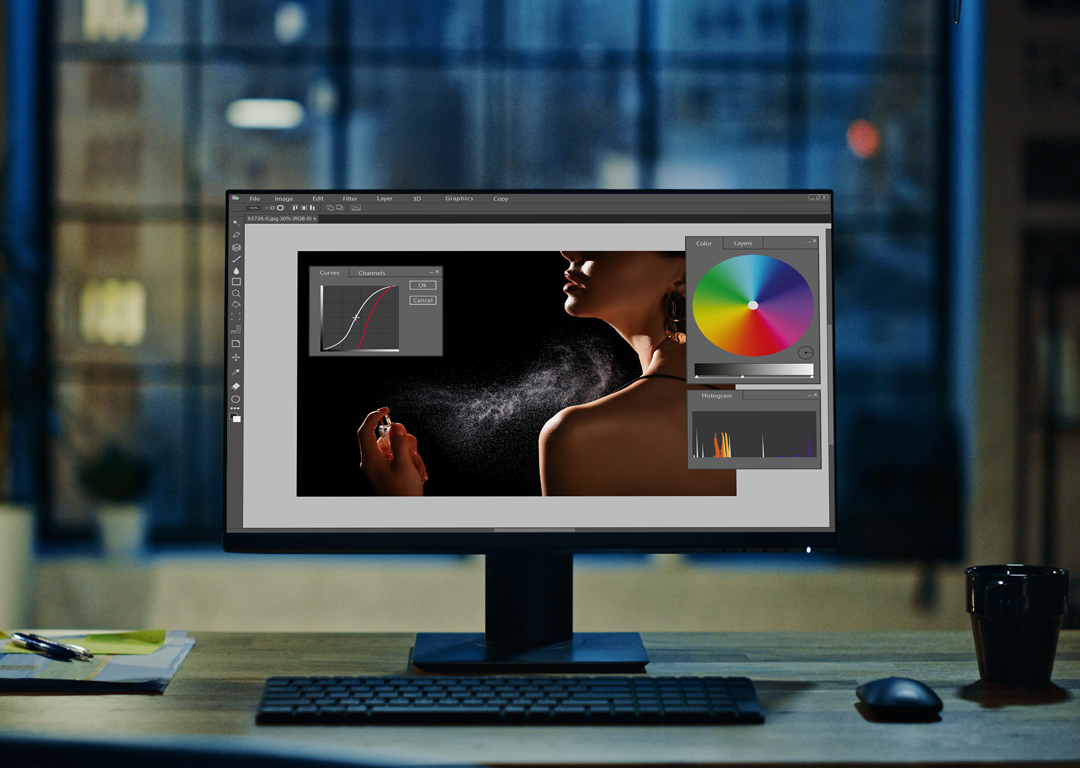 Color Management, HDR, and Beyond
With the advent of wider color gamut displays and increasing number of content formats, we have developed advanced color control technology that effortlessly interfaces with the most common GPUs and allows for full control of gamut and EOTF mapping, white point, and grayscale. Your customers will be able to enjoy on-demand color space control to enjoy a premium viewing experience.