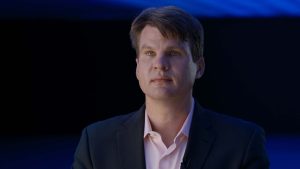 Meet Joseph Slomka from 'Color Matters'
Fotokem's Principal Color Scientist, Joseph Slomka, is a pioneer in the development of color-related technologies for the post-production and imaging industry. With over two decades of experience in this field, Slomka has been leading the HDR development at Fotokem for the past couple years, where he has developed innovative tools to enable artists to work with and use HDR technology to its full potential.
One of Slomka's vital roles is to create and adapt technology to the way filmmakers want to create. He works with educational institutions and industry organizations, like SMPTE, to show state-of-the-art technologies to all who are interested. He also generates company-wide standards on color imaging calibration and tolerances.
Slomka has played a role in the creation of some of Hollywood's biggest blockbusters, including Star Wars: Episode VIII – The Last Jedi, Dunkirk, Interstellar, and many more. He views color as an artistic choice rather than a technical limitation.
"Color matters because it's part of the human experience and one of the primary ways we experience the world around us," says Slomka. "Color science is just like any other science, but what we're doing is, we're learning about humanity."
Slomka has had an impressive career with significant contributions to the field of motion picture color management. As the Technical Director of Color on Alice in Wonderland, he oversaw all aspects of color, collaborating with the director of cinematography and ensuring a seamless workflow from acquisition to the DI house. Slomka is an associate member of the American Society of Cinematographers and also served as the Sony Pictures Imageworks representative to the Academy of Motion Picture Arts and Sciences.
You can watch Joseph Slomka in the documentary series Color Matters to learn more about his career and the importance of color in post-production.