How to deactivate a license from an activated device.
A Calman license can be transferred from one computer to another.
To transfer a Calman license, you first deactivate the software license on the current Calman computer, following the license deactivation method below. You then activate the software license on a new computer installation of Calman.
Note: Each Calman license is limited to ten deactivations.
To deactivate a Calman license:
Open the Calman main menu from the top-left of Calman
Select Licensing
On the Calman License dialog, select Deactivate, and confirm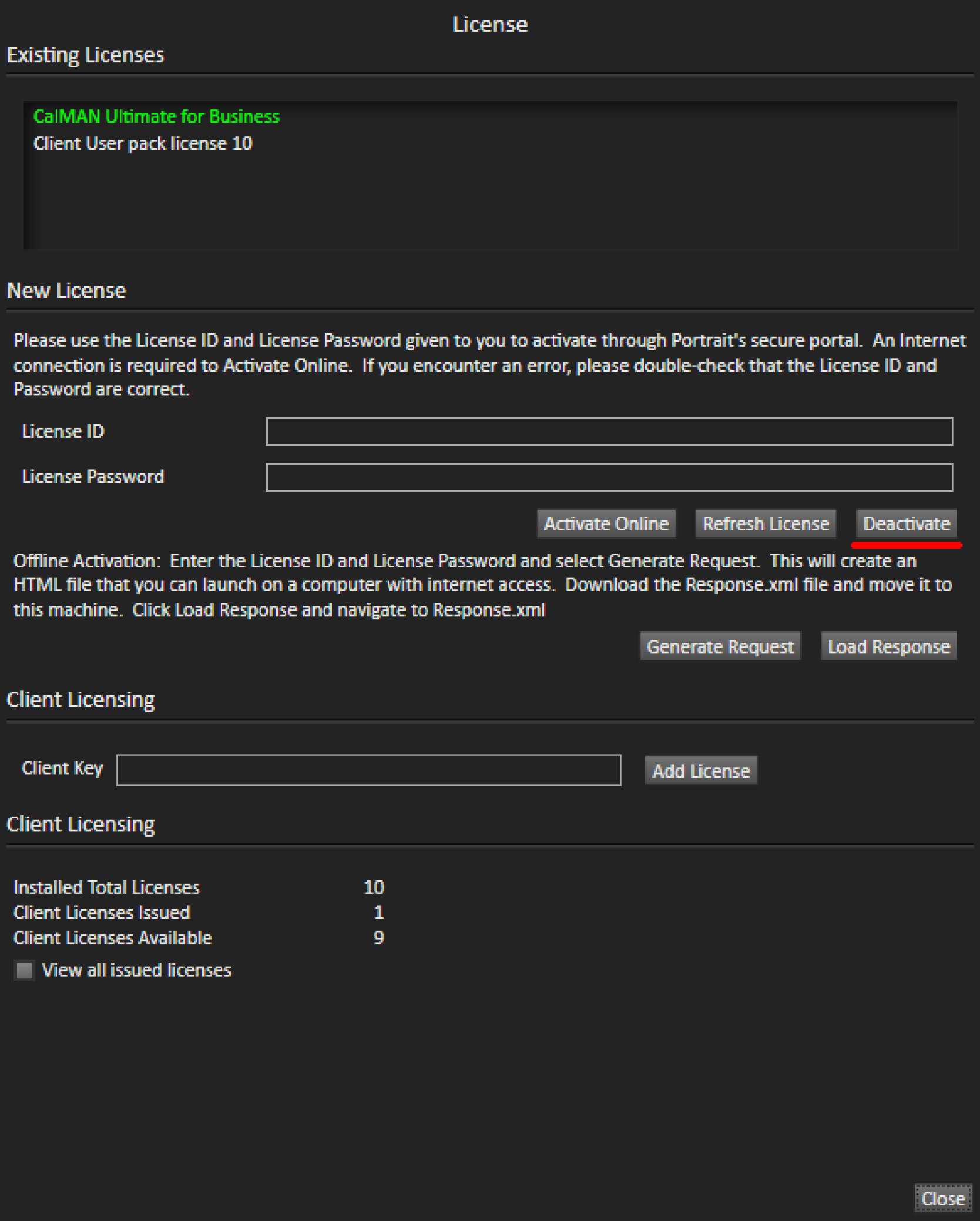 Your Calman license is now deactivated and can be activated on another device by using the steps in Activating a Calman License