When searching for the Portrait Displays branded C6, Calman will fail to connect to the device without showing any error message.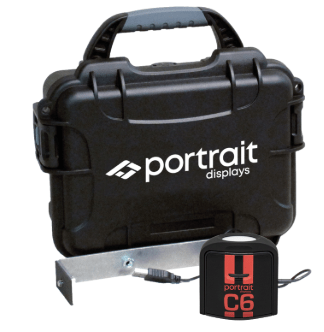 A new version of Calman 2019 R2 (5.10.1.113) has been released to add full support for the Portrait Displays branded hardware. This can be downloaded from our downloads page
---
If your Calman license does not support updating to build 5.10.1.113, it will not be possible to use a Portrait Displays branded C6 HDR2000. Contact our Sales team at sales@portrait.com for upgrade options.
Related articles
Portrait Displays C6 HDR2000 Colorimeter Guide The Portrait Displays (formerly SpectraCal) C6 HDR2000 Colorimeter is one of the most advanced light measurement devices available, providing the accuracy you need for the most demanding calibration.